Points of Interest
Veteran's Memorial Town Park



Avon Depot




Avcom Park,

Annual Avon Fat Steer Show & Annual Tractor Show
Avon Public Library
Historical Homes
Railroad Museum
Banner Marsh Conservation Area
Public Boat Dock
Only dam on Spoon River, the original dam built in 1930 for the mills to use. The dam you see today was built in 1943.
Part of the former site of Camp Ellis during WWII
Public Park
Historical Steel Bridge
Iron Bridges
Big Creek Park, Playground, picnic area, Taste of Canton, Annual Father/Daughter Dance
Canton Friendship Festival
Civil War Monument- Greenwood Cemetery
Fulton County Arts Council Exhibits - Graham Hospital Atrium Gallery
Gear Jammers Classic Car Club Cruise In, throughout the summer and fall
Jones Park, Downtown, Farmer's Market, art shows, Heritage Days & Tractor Show
Ingersoll Manor, N. Main Street
Lakeland Park, Playground in honor of astronaut Steve Nagel, walking trail
Old Fashioned Christmas Walk
Parlin-Ingersoll Library Special Exhibits
309-647-0328
Railroad Depot, Dinky engine on display
Snowman's Reindeer Farm
Trinity Lutheran Church, Oct 14, Outside Worship Service, mytrinitylutheran.org
Wallace Park, Donaldson Center, Town & Country Art Show, various events, play area, walking trail, shelter

Cuba United Methodist Church, Over 160 years old
Cuba Christian Church, Founded in 1832, Building Erected in 1895, 309-785-2831
First Hospital in Fulton County
Historic pictures displayed in Senior Citizens Center
Putman Park, Picnic area, playground, Rt. 97 south of Cuba
Sinnett Chapel, Built in 1874, Northwest of Cuba
Veteran's Memorial, on square downtown

1897 Town Hall
Replica of covered bridge

Dunfermline, IL
Dunfermline Chicken/Fish Fry, Dunfermline Village Hall
Blacksmith Shop
Christian Church, Over 100 years old and still in use
Ellisville Cemetery
Historic Store Fronts
1891 Opera House and old stage curtain of advertising, natirnal registry, performances twice a year by the Little Rascals
Opera House Restored To Turn-Of-Century Appearance
Post Office Museum, original boxes and stamp window
Horse Drawn Mail Wagon
Site of first grist mill on Spoon River
Fairview Reformed Church
Oldest Reformed Church West of the Allegheny Mountains
Dimmitt Park, West Fulton Street
Farmington Park, East Park Road
Jacobs Park, East Wilson Street
Reed Park, East Fulton Street
Veterans Memorial at Reed Park

Burr Oak Tree, 300 years old Hwy. 9 in Fiatt
Camp Ellis Site
Easley Pioneer Museum
Ipava Log Cabin at Easley Pioneer Museum
Easley Pioneer Museum
IpavaWWII Base, Located between Bernadotte, Table Grove, and Ipava
Presbyterian Church, built in 1874

Waterford School, built in 1839, located at Dickson Mounds
Acoustic Music Weekends, Valley View Campground, east of town on Rt. 24.
Carnegie Library
Dickson Mounds State Museum, 5 Miles Southwest of Lewistown, 309-547-3721
Fulton County Playhouse, 309-668-2868
Edgar Lee Masters Information
Hickory Ridge Concert Series, Dickson Mounds Museum
IL Valley Archaeological Sociery (IVAS) Lecture, Dickson Mounds
Lewistown Fairgrounds, 4th of July Fireworks, Fulton County Fair
Lewistown Historical Society Museum
Lighted Christmas Parade &
Once Upon a Holiday
Nature Conservancy Emiquon Preserve, 309-547-2533. Wildlife viewing, Paddle Emiquon
Old Fulton County Courthouse Pillars,Oak Hill Cemetery
Music in the Park, Porter Park, thursday evenings in the summer
Rasmussen Blacksmith Shop Museum, 309-547-4300
Self-Guided Historic Tour Available, 309-547-4300
Ross Hotel Museum in London Mills, 309-486-3707
Pleasants Forever
Middle Grove Homecoming
Brown's Oakridge Exotics and Zoo, Walk-Through Zoo, Near RR 1, Smithfield, 309-783-2112
Buckeye Church, Built in 1868, North of Smithfield
Community Church, On National Register
Vermont, IL
South Fulton Antique Tractor ClubTractor Show
Vermont Cemetery Tours
Vermont Cemetery Civil War Monument
Vermont Masonic Hall, on National Register, 309-784-2510
Victorian Homes, brochure available, 309-784-2510
Please purchase a program book
from any Information Booth or
many businesses throughout Fulton County
to find your favorite vendors locations on the
Spoon River Valley Scenic Drive.
On this page:
Points of Interest
Community Resources
Area Representatives


Community Resources
A few other useful resources with information
about events in Fulton County are sponsored by
the clubs and communities are listed below. Please
send an area representative or send an email to the
Fall Festival Chairperson for consideration to be
listed on this page.
http://fultoncountytourism.org
http://www.illinoisancestors.org/fulton/
http://www.lewistownillinois.org
http://cantonpark.org/wordpress/parks-facilities/
http://www.villageofvermont.com
http://www.vermontcemeterytours.com
http://www.illinoisstatemuseum.org/content/
welcome-dickson-mounds
http://www.experienceemiquon.com
https://www.parliningersoll.org
https://www.cityoffarmingtonil.com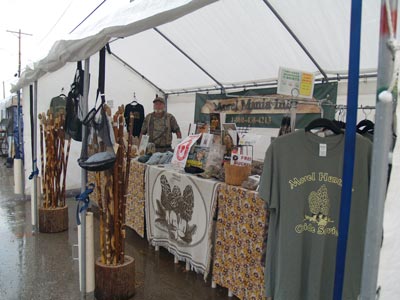 Fall Festival Area Representatives
 Astoria - Kathy Stambaugh

 Avon - Barbara Baker
 Bernadotte Park/Town - Mike & Emily Hollenback
 Canton Square - Dana Smith
 Canton Ingersoll Manor - Joyce Mason
 Cuba - Charlotte McBride

 Cuba - Wilda's Teddy Bear Junction
 Dickson Mounds Museum 

 Duncan Mills - Lisa Tunney
 Ellisville Town - Becky Powell
 Ellisville Hill Top - Susan Platt/Becky Powell
 Farmington Reed Park - Sarah Perardi
 Farmington West - Sheri Verardo

 Ipava - Joe Wherley
 Lewistown Marigold Meadows - Marcia Jones
 Lewistown Square - Marcia Jones
 London Mills - Deb Flude

 Native Trails Winery - William Nayden

 Orchard Hill Farm - Wes Carithers
 Pheasants Forever - Mike Dorethy
 Smithfield Red Brick School - Bill Swango
 Smithfield Town - Stacia Timonere
 St. David - Mike Deushane

 Vermont - Sandy Long