We are planning to have our 53rd Annual Spoon River Valley Scenic Drive Fall Festival!! We will let you know on this site if policies mandate otherwise.
Please know we as a Board are still meeting, organizing, marketing, and planning by phone and miss our membership meetings.
We love our Area Representatives!!
The Spoon River Valley Scenic Drive Associates invite you to come to Fulton County, Illinois and enjoy the natural wonders of the Spoon River Valley. The Spoon River, which starts at Medina, has carved a wide scenic valley through Fulton County as it flows from London Mills to the south and east where it joins the Illinois River near the southeastern corner of the county. Fulton County offers unusual beauty of the colors throughout the Spoon River Valley, which inspired founders to hold the first Fall Festival and to organize the Spoon River Valley Scenic Drive. The Scenic Drive's Fall Festival has been held each year during the first two full weekends of October  since 1968.
Beautiful scenery may be viewed while visiting Fulton County as well as the surrounding communities during the Annual Fall Festival. The entire Spoon River Valley Scenic Drive covers 140 driven miles. We welcome all to see the sights, taste the food, see our history, museums, shops, and more on the Drive and throughout the year.
Please see the tourist page for general rules for all to be able to enjoy our Fall Festival. Remember this is a farming community and the farmers will possibly be working on their harvest.
Above all, enjoy our beautiful community and the 2020 Spoon River Valley Scenic Drive!
Lewistown City Council voted unanimously on 2/25/2020 to close streets surrounding the Fulton County Courthouse for the Drive Vendors - If you would like to be a vendor in Lewistown, either contact Marcia Jones, Cindy Arnett or please make a request to rkost_1@yahoo.com or call 309-221-2799.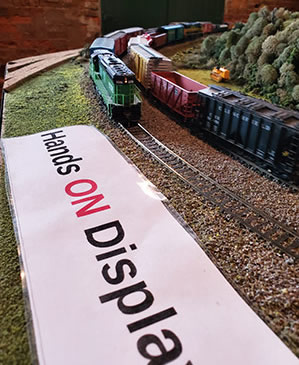 Home | Tourist | Vendors | Map | Communities | Contact Us | 309-647-8980 | spoonriverdrive@mail.com
Please purchase a program book from area businesses or any Information Booth throughout Fulton County to find your favorite vendors locations on the Spoon River Valley Scenic Drive.
Spoon River Valley Scenic Drive Fall Festival, PO Box 525, Canton, IL 61520